I dyed 4 skeins of worsted weight yarn today and 2 lace weight ones. I'm branching out a little, because not everybody knits with fingering (or sock) weight yarn all the time.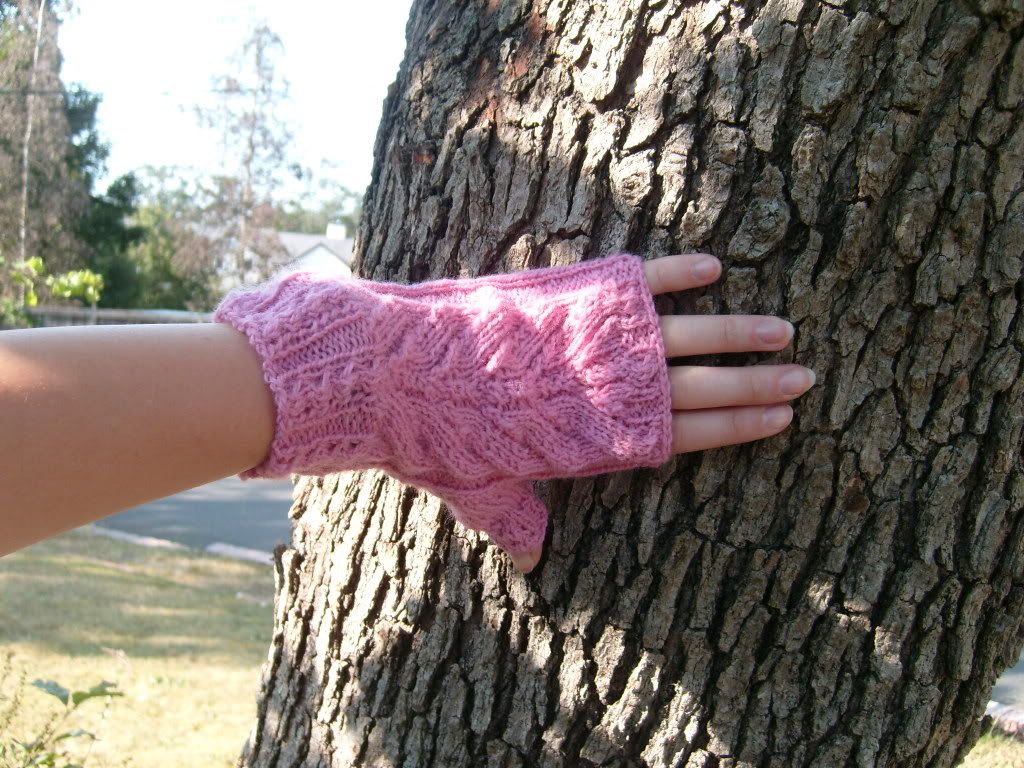 A new pattern is being written right now...here's a sneak peek.
I will submit this to the test knitters next week, I hope. Business in the dental office is sooo slow right now, that I end up with a free half day every so often. And I have a couple of vacation days coming up in late August and late September. YAY!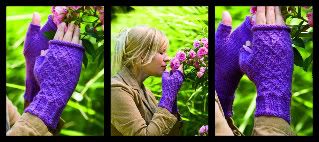 KnitPicks has accepted one of my patterns, so they took new photos with a model. Professional photos. And: yes!!!!! I am insanely excited!!!!!!
Here are the pics I got from KnitPicks. Finally: spending thousands of dollars a year at their website is paying off. LOL. Well, maybe hundreds of dollars.
In other news I learned today that ZOMG is just emphasizing the OMG....It doesn't mean "Zoinks". Which I think is rather sad.
I will be teaching a class on how to make two fingerless gloves at the same time using two circular needles. I'm very excited about that too.
I am watching the TV show "Haven" right now and my mind is made up: I will move to Maine as soon as I get a chance! Or Vermont.
I shall post pics of the yarn, which makes my kitchen smell like wet sheep right now, tomorrow.