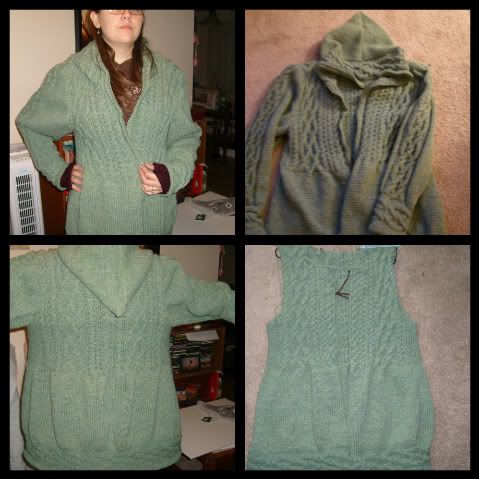 Yes!!! I am done and I have delivered the Fairy Ring Jacket. It turned out quite gorgeous, if I may say so myself. See photo above.
I am currently working on a pattern for gloves in some really easy color work. I hope I get the directions together for beginners. You know...I know what I'm doing. But relating it to other people may not be that easy.
Today I bought at my local "German Store" something to make mulled wine. Red wine (traditionally) with spices like cloves, cinnamon, orange peel and then heated up. I'm telling you, if that doesn't warm you up from the inside out, nothing will. It is called "Glueh Fix" and looks like a tea bag with all the spices in it. So all you have to do is warm up the wine, pop the tea bag in and after 5 minutes...voila! Instant comfort!
Happy Thanksgiving to all of you!