Yup! I'm sold, addicted, caught up, hook-line and sinker. Lace. Good bye, fingerless gloves. Good bye, socks. It was nice while it lasted. But alas...I have to move on to bigger skies and wider shores.
Or something like that.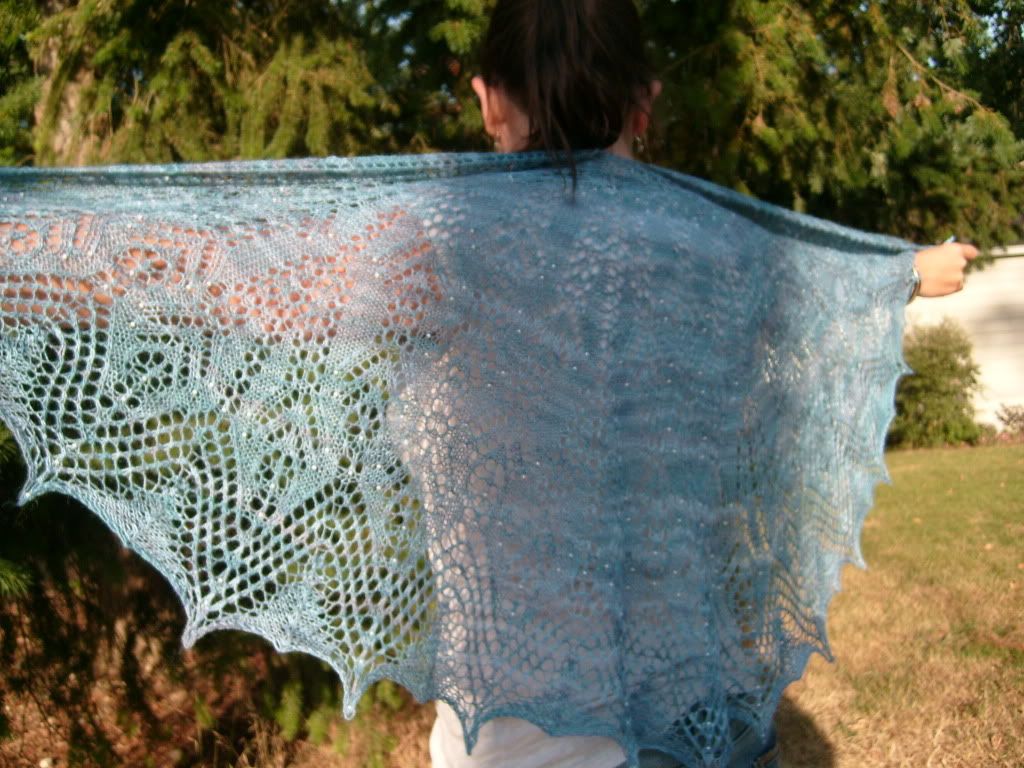 I can't believe how ridiculously in love I am with lace shawls. Prefer the triangular style. Did a test knit for a round one, but while that turned out very nice...I still prefer a triangle pointing to my butt. There's really nothing to point at, so goddess knows why.
Modeled by my daughter: "Icy Kamile". I used white iridescent beads. They don't really show up in the photo. Buy there are better views on my project page right here:
http://www.ravelry.com/projects/dyeforsocks1965/kamile
Right now I am working on the Sopro Shawl. No beads in the pattern itself, but that has never stopped me. And another half circle shawl is in the making for a friends birthday. No pics or she will know.....pssst. It's a secret.
I shall keep you updated on my lace adventures.