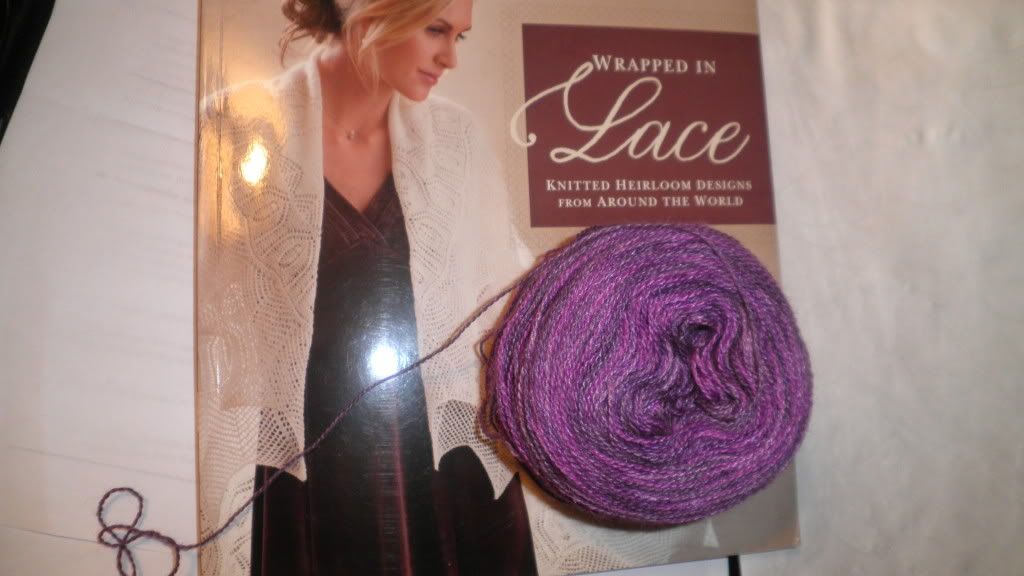 Long tail cast on sucks!.......Oh...sorry about that. I don't know how I manage it, but with that type of cast on ( and mind you the first line in the pattern says "cast on 329 stitches") I always end up about 4 to 10 stitches short, or I have enough tail left over to cast on a second shawl.
My next victim....errrr....friend on the list will get a shawl called Rosebud from the book Wrapped in Lace.
This will be a new one for me as well, because you knit the points of the shawl first, using short rows. Once you got the hang of that it is actually rather fun.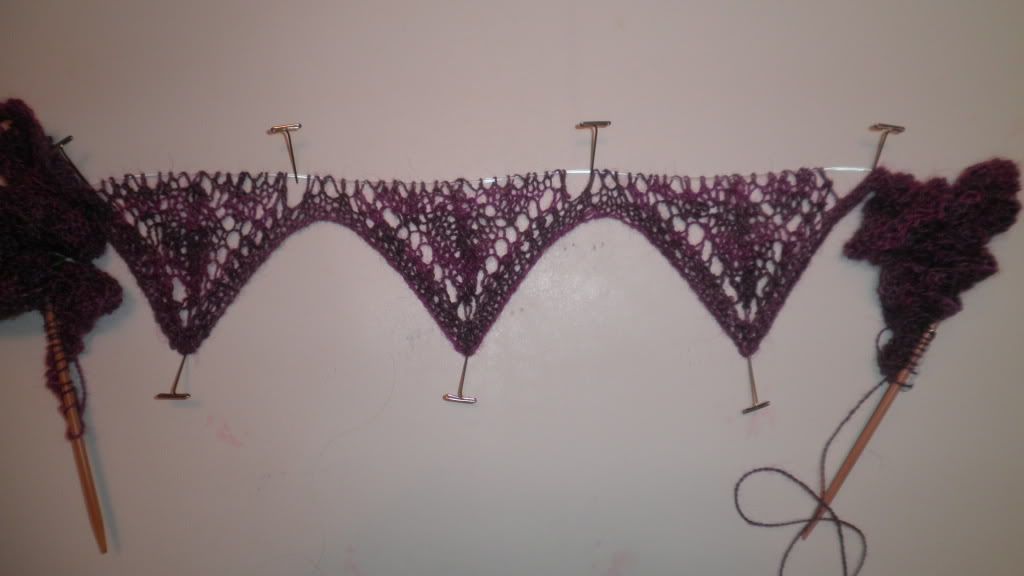 I have completed all 11 points in a day, but now the set-up row for the continuing pattern is giving me grief. I'm sure it is operator error though.
I think I will try this shawl in a fingering weight as well. I like the construction.
Here is what I got done so far...
Much to my enjoyment, Netflix has Twilight Zone available for instant viewing. Yay!!!
This shawl will be completed with Rod Serling.
I wonder if he would appreciate that honor.