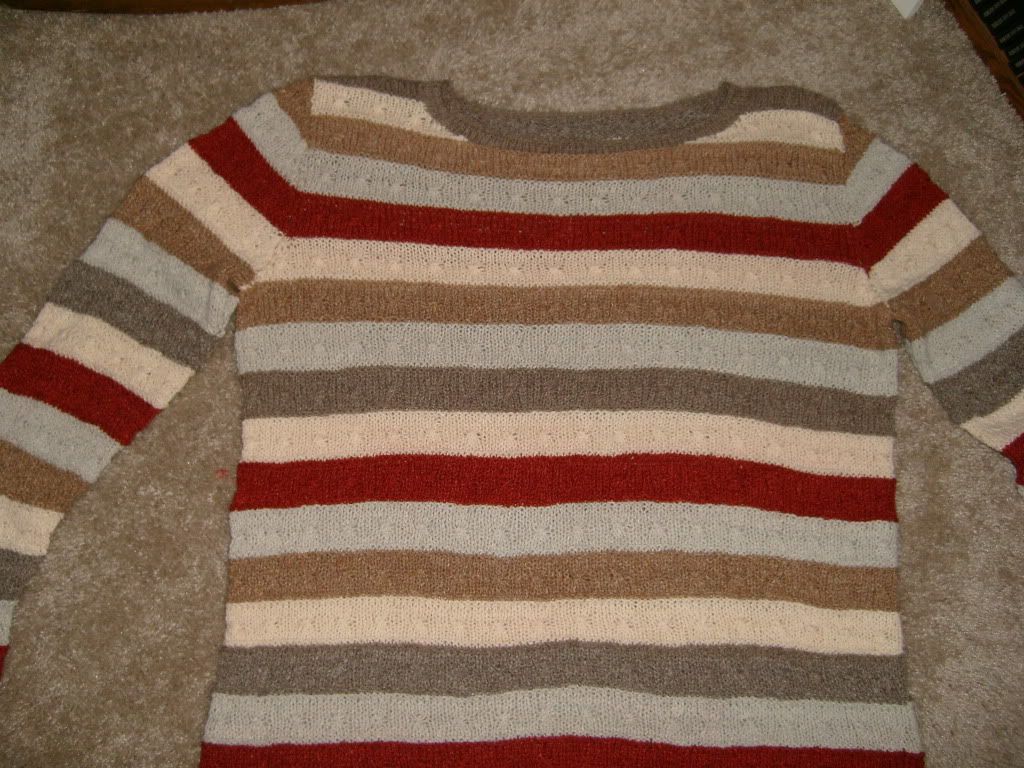 A new glove pattern is being written up as we type, the finished proto-type is drying in the blocking corner and I can't take a picture because it's too dark and the flash washes the color out. Sigh! I have to wait 'til tomorrow. But if it is eye candy you want: here is my latest finished project: The "Happy" sweater from my Elsebeth Lavold book. Started in November of 09, finished two weeks ago. It was one of those on-again-off-again projects. It would get tedious, so I'd put it away for a while and then pull it back out 'til I got bored again.
( I hear you snickering in the corner there! Like you never had a boring project!)
I knitted it for a size 42" bust. Needless to say: now I am a bust size 39"-40" so it has some positive ease. A lot of positive ease.
But it's really comfy.
The gloves should be available for your viewing pleasure this weekend. I will submit the pattern to the Free Pattern Testers on Ravelry (you can find it right here:
http://www.ravelry.com/groups/free-pattern-testers
).
Also sometime this weekend. I'll keep you posted.