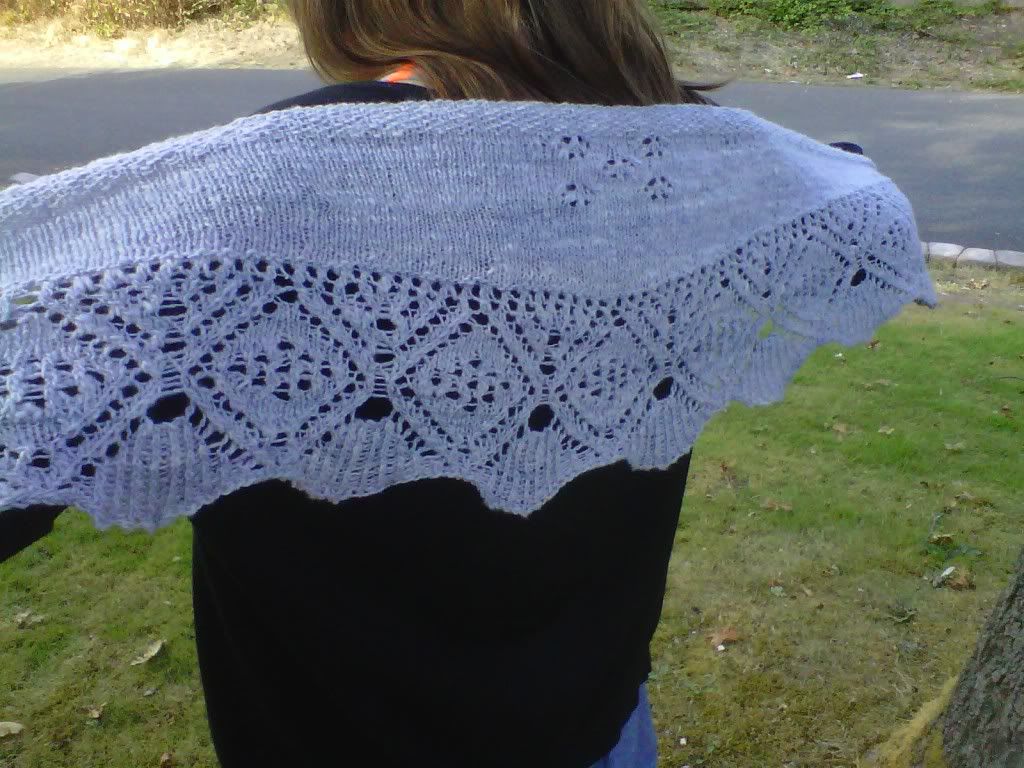 Somewhere in the Universe sits a God or Goddess and snickers. Mainly because they created not enough hours in the day. At least for me....
But first things first.
My camera broke. It dropped onto the couch, bounced onto the floor and now all outdoor pictures are just white. No matter what setting. The indoor ones turn out nice....as long as I turn off all lights. ???
So for now pics with the Blackberry. Which work surprisingly well.
Here is the finished shawl made from Nici's hand spun mentioned in the previous post.:
Another shawl was finished this weekend. For my good friend Sarah whose birthday is on Saturday. Oh, I so hope she likes it!!!!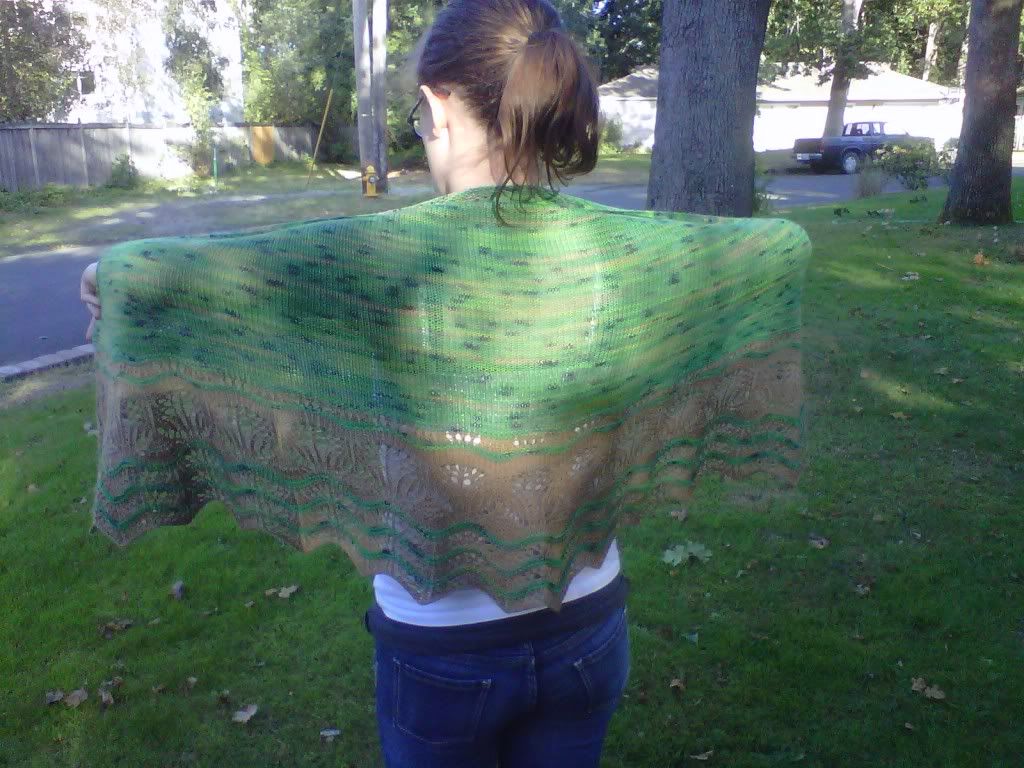 The first time I started a shawl from the widest point and decreased. Pretty neat! Here is a picture of "Sarah's Spring Wrap": Made from Cascade Heritage Sock. Very soft and very rich colors.
I am also hosting a Mystery Knit along in the FGF group on Ravelry. This should be fun. I will probably never ever want to do it again. Especially since I had forgotten what month I signed on for. Now I had to knit all three designs at once, because I wanted to make it like a multiple options pattern.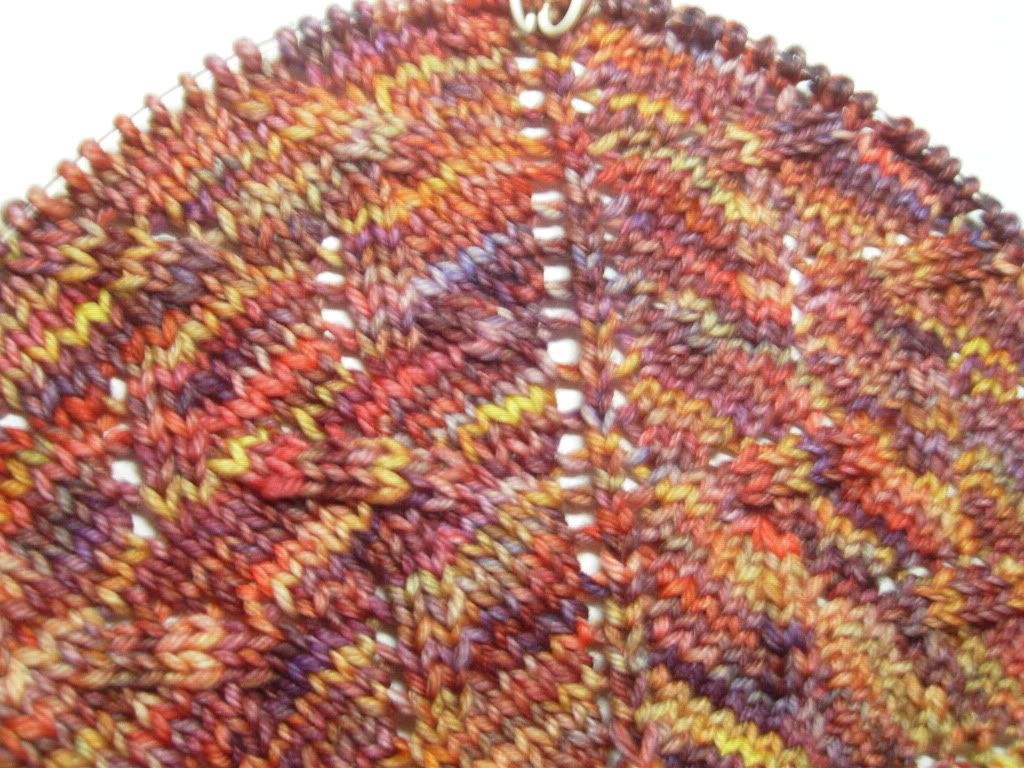 But all is well in the Knitting Universe now. Pattern is ready, one of my glove patterns is in the KnitPicks catalog, a lace stole pattern is in the designing stages, a heavier warmer shawl is on the needles for me ( another pattern from the wonderful Seni , or Ines Sousa, called "Estio"). I have picked up on a baby blanket that was a test knit and required only three repeats to be done. I think I'll finish it for a friend of Nici's.Let's see.......
That's pretty much it. Here a quick photo of the shawl for me in progress: Knitted from Malabrigo "Rios". Ultra soft and very pretty colors.
Join the KAL if you like...it is right here:
http://www.ravelry.com/discuss/fingerless-glove-fanatics/1841276/76-100#89
I keep you posted how it goes.....